SWOT Analysis of Pro Kabaddi Season 7 Auctions for Puneri Paltan. Dont miss the Sportzhub ratings for their performance in these auctions with respect to the team balance.
Strengths:
Nitin Tomar: The strongly built raider is capable of winning matches on his own. If he stays fit for the whole season Puneri Paltan will fancy their chances of making the play-offs. This season Puneri Paltan have also assembled an impressive support cast for Tomar in the form of Manjeet, Pawan Kadian and Darshan Kadian which will ensure Nitin is not overtly burdened.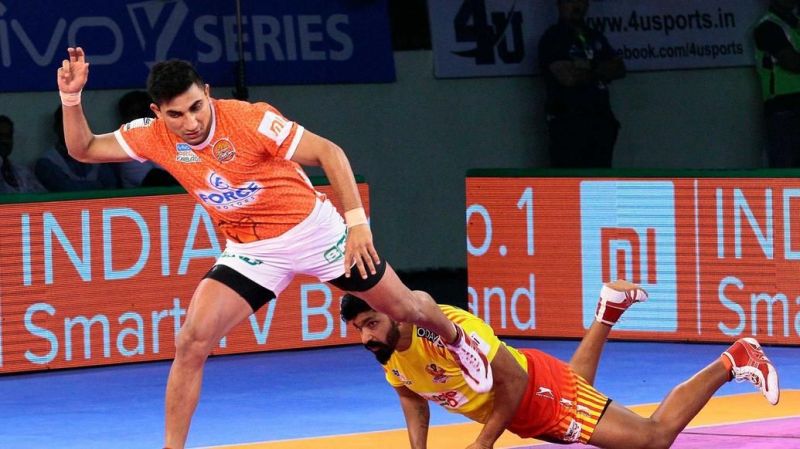 Surjeet and Girish: Puneri Paltan bought both Girish Ernak and Surjeet (part of Pune team in PKL 4) back to Pune in this PKL 7 Kabaddi Auction. Their presence means Pune will be confident of stopping most right raiders.
Weakness:
Defensive Question marks: Puneri Paltan will go into Pro Kabaddi Season 7 with question marks over their right corner and left cover positions, if Satpal doesn't click at right corner it will put pressure on Girish Ernak and Surjeet.
Opportunities:
Surjeet: Surjeet had a below par season with Bengal Warriors in PKL 6 and will look to prove his class with a stellar season with the Paltan.
Threats:
Injury Issues: Both Girish Ernak and Nitin Tomar have injury issues and if they suffer from any injury then Puneri Paltan don't have any replacements of even half the quality of these two players.
Puneri Paltan have match winners in Nitin Tomar, Surjeet and Girish Ernak but need their right corner and left cover to come good to form a fearsome unit.